WE ALL HAVE OUR OWN REASONS: WHY WE RUN TO HELP END PLASTIC WASTE.
Run For The Oceans is a global movement that taps the potential and power of running to help end plastic waste in the oceans. Each of our Run For The Oceans ambassadors has an impressive list of achievements under their belt. They each have individual reasons that motivate them. But they know that, to make a real difference, we can only win if we all act together. Here's why they're uniting to run.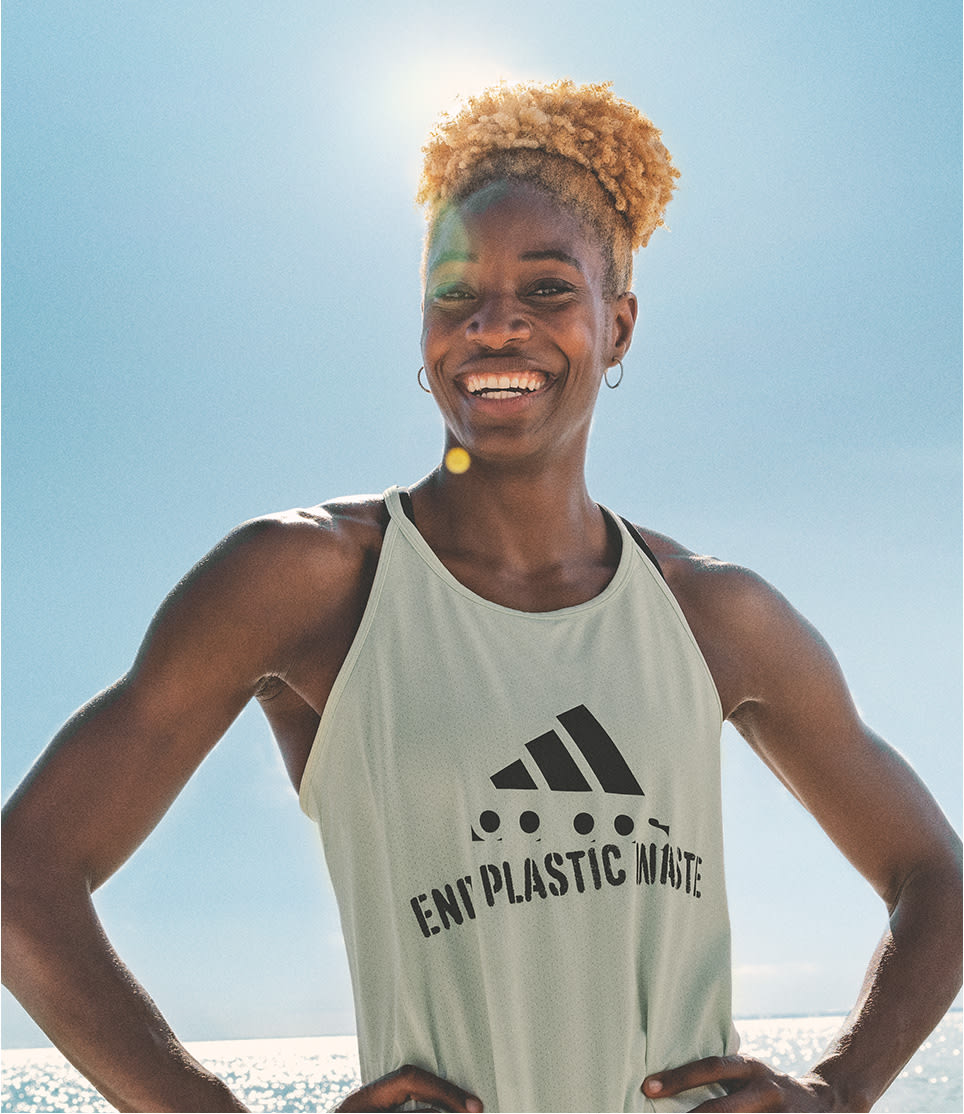 "I'M RUNNING TO HELP PROTECT MY HOME."
- SHAUNAE MILLER-UIBO
Shaunae grew up in Nassau, Bahamas. There, it's obvious how dependent life is on the oceans. "The thought of losing our marine life because of plastic waste really scares me. I don't think a lot of people are aware of what effect the ocean has on us. This isn't an island problem, it's a world problem. It needs the world to do something about it. More than ever, now is the time to really come together to try and make a change." More than anything, that's what Run For The Oceans shows us. Being part of the same movement, all running in the same direction with the same aim, helps us see that we're really just one big community.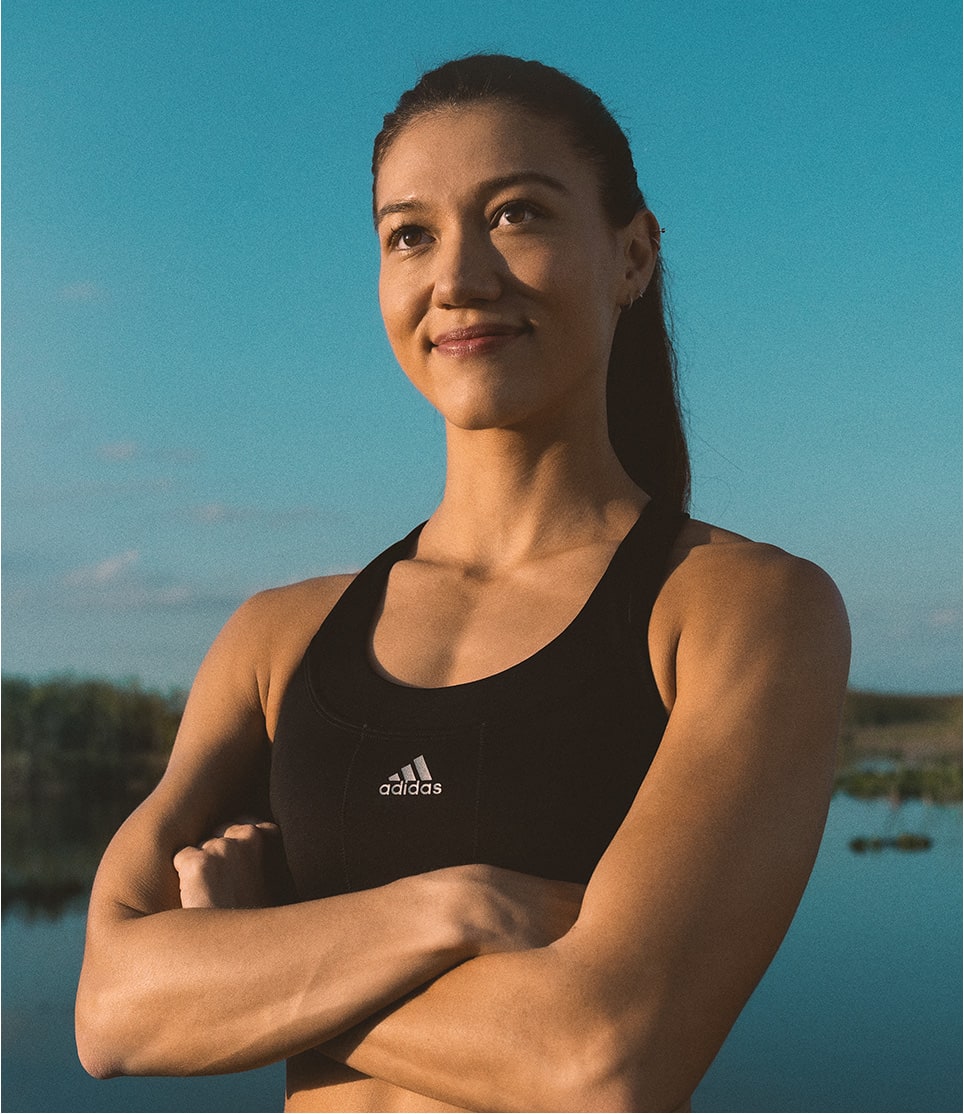 "I'M RUNNING TO HELP ENSURE OUR LEGACY LIVES ON."
- ZHENG NINALI
Nina inherited the legacy of looking after the oceans. "My grandfather was always a really big role model for me. Coming from mainland China, he never got to interact with the ocean, so it was the rivers that he felt connected to. When he moved to Canada, the ocean was completely new for him. And it was something he fell in love with. My grandpa taught me the values of protecting the environment and the things that we love." We all have our own personal reasons for wanting to protect the world we love. It's what we do about it that counts.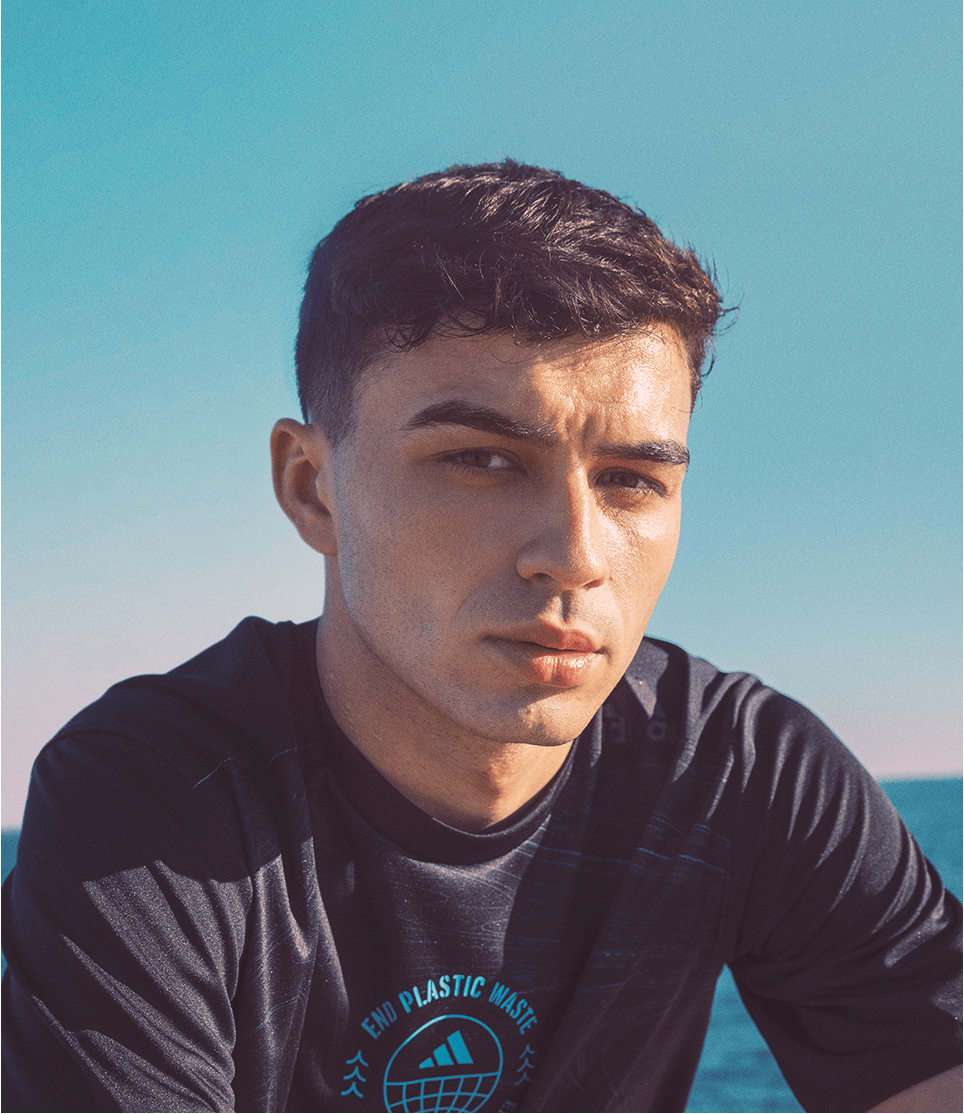 "I'M RUNNING TO HELP LOOK AFTER THE COMMUNITIES THAT NEED US."
- PEDRI
Born in Tenerife, the largest of Spain's Canary Islands, the oceans mean a lot to Pedri. "I've seen firsthand what plastic waste is doing to our beaches. We have to start acting now." He'll Run For The Oceans and wants you to join, too; because "it's always about teamwork - with one person, we do nothing." This year more than ever before, with the introduction of new running-based activities, Run For The Oceans is open to even more participants. From all parts of the global sporting community, wherever we call home, we act together and help protect the oceans from plastic waste by going out to the streets, the tennis court, the football field, or anywhere you like.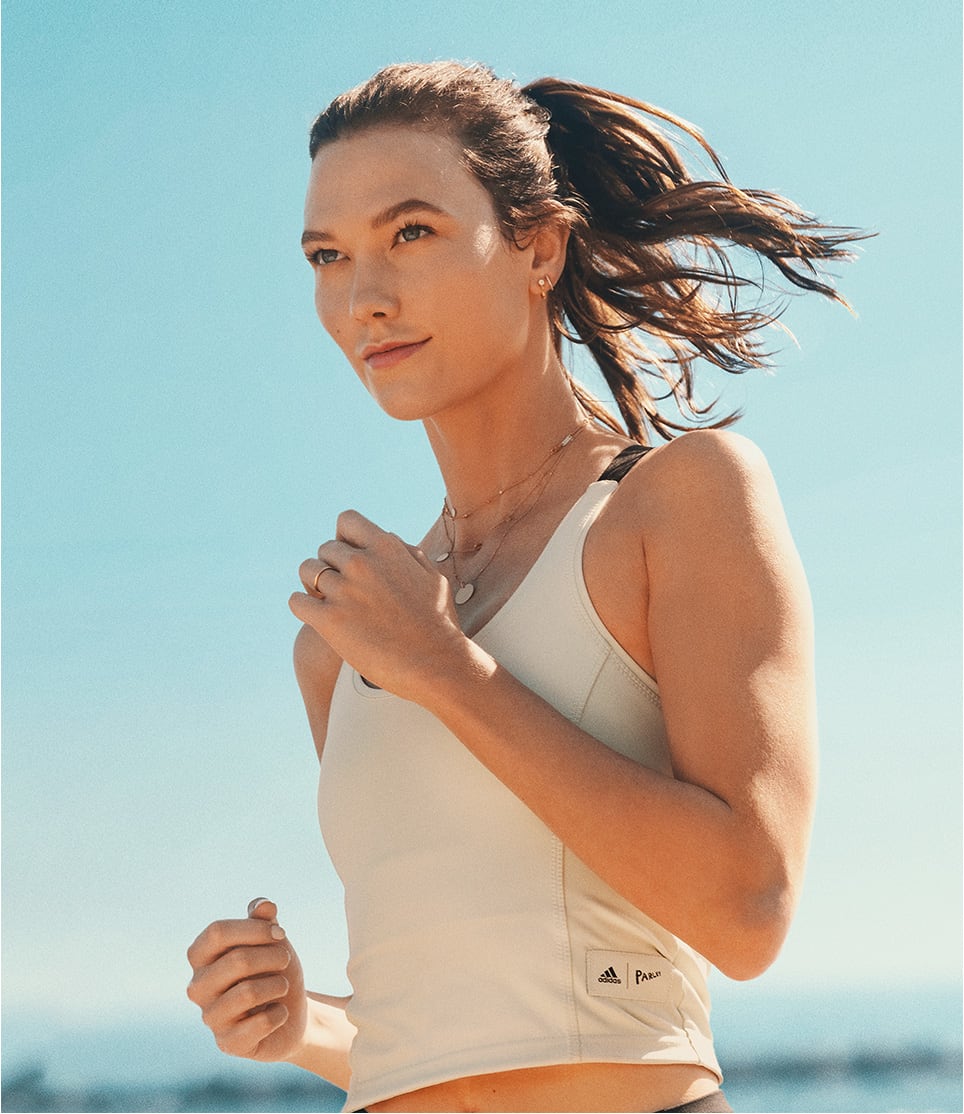 "I'M RUNNING TO CREATE A MORE SUSTAINABLE FUTURE FOR OUR NEXT GENERATION."
- KARLIE KLOSS
Karlie has spent half of her life in the fashion industry and witnessed firsthand its impact on the oceans. "It's hard to see that without wanting to try and do something about it. There are so many ways that we can have an impact. It doesn't matter where you are in the world, we are in this together." Together, the power of running has even more of an impact. And it's exactly what you'll find with the community like adidas Runners; an international community comprising people from different backgrounds and walks of life, united by a desire to become better runners and better humans. We run with each other, and it's this notion of support and care that Run For The Oceans is all about.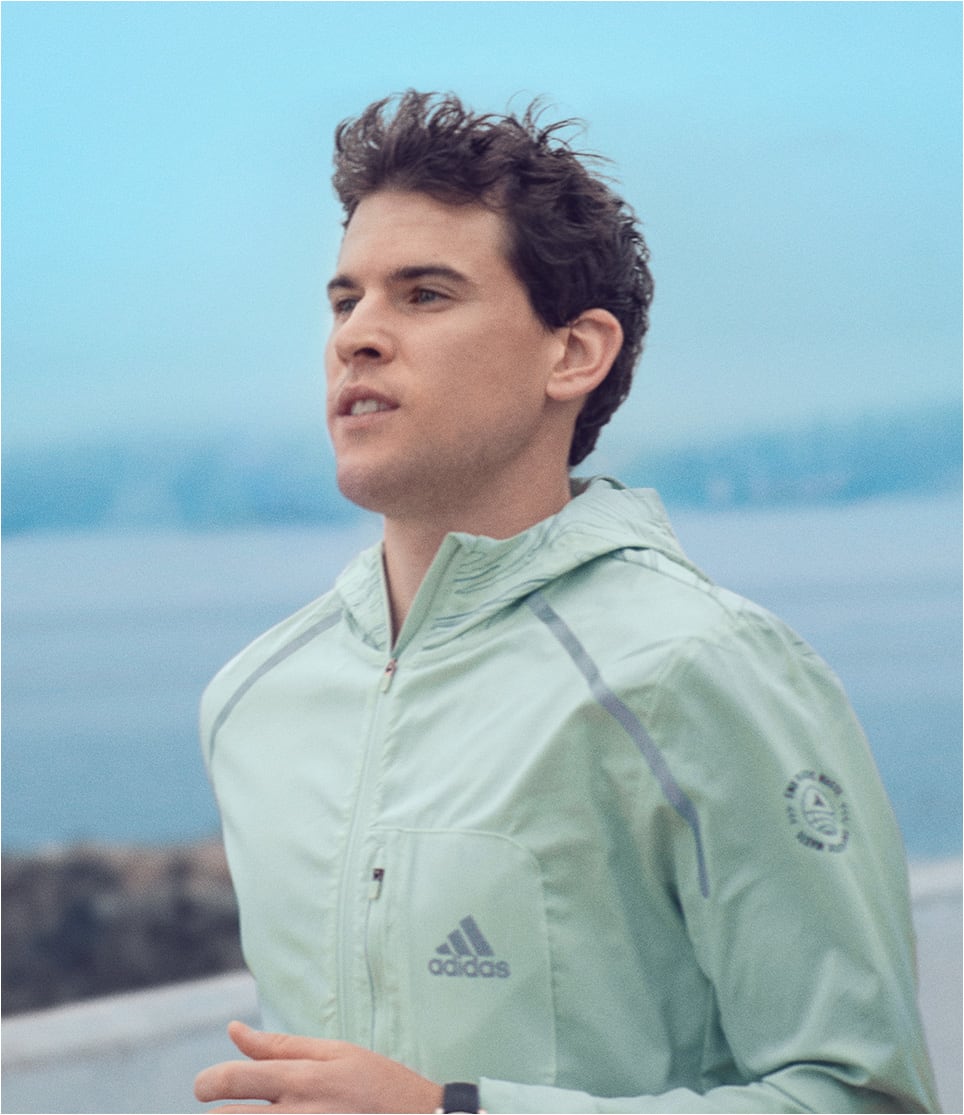 "I'M RUNNING TO HELP PRESERVE OUR OCEANS."
- DOMINIC THIEM
Coming from Austria, a land-locked country, Dominic has a vivid memory of his first time by the ocean. "The first time I remember being in the ocean, I was like seven or eight years old. Straight away there was a special connection." To this day the oceans are close to Dominic's heart. "The plastic waste crisis, we can all see it with our own eyes now. The big and the really important changes, they're only happening when people work together. If we want to save the planet, the ocean has to come first. And together we can make that possible." We can, because the more people that get involved, the more impact we have.
Since 2017, Run For The Oceans has united millions of runners around the world who have collectively clocked up million kms and raised money to help Parley develop its youth education program, aimed at inspiring young people to join the ocean movement and to establish schools as local hubs in the fight against marine plastic pollution. However, Run For The Oceans is just one of adidas' initiatives to help end plastic waste. There are more. Like our Run For The Oceans Collection, made using recycled materials.
But we can't do it alone. No-one can. That's why so many like Shaunae, Nina, Pedri, Karlie, and Dominic are in. Because, if we do this together, Impossible is Nothing.