What To Wear to Your Next Yoga Class
Curious about what to wear to yoga class? Connect with your inner yogi and learn what to wear to yoga with this adidas guide for yoga learners and lovers.
What To Wear to Yoga
Yoga is all about the mind and body connection. One of the best ways to feel confident and glide right into your yoga practice is to be in the right apparel. Flexibility, breathability, and comfort are your big three when figuring out what to wear to yoga. The proper yoga attire will allow you to be present and fully immerse yourself in the yogi lifestyle. Before you bend into downward dog, check out our recommendations for what to wear to your next yoga class.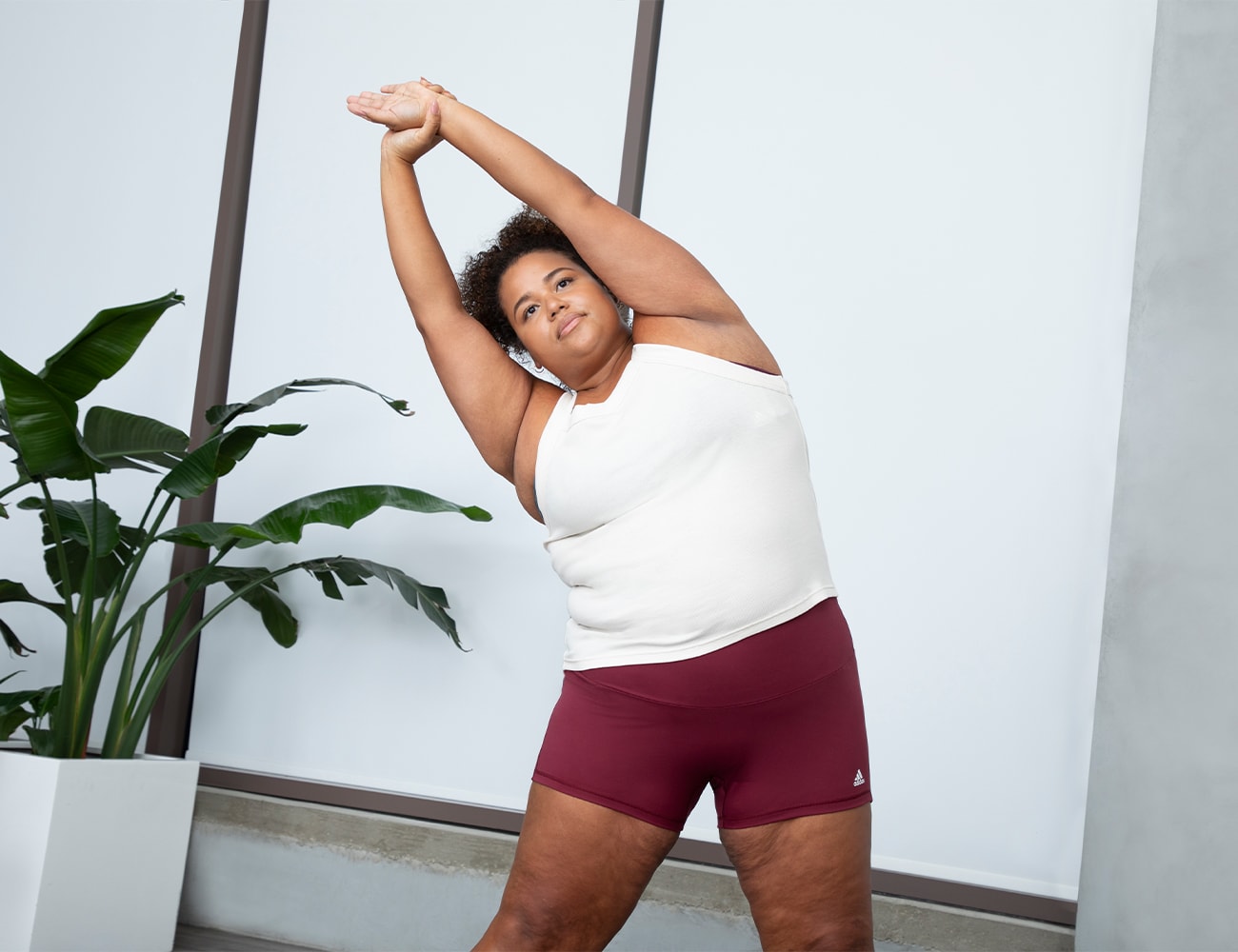 Yoga Tops
For most classes, you will find comfort in a fitted top. The last thing you want is your shirt hanging over your head as you're inverted. A fitted top can provide sleek support and stay put as you flow. Choose a sweat-wicking yoga top and stay away from itchy tags and seams that chafe under your armpits. Go for a top that is breathable and flexible. There are several styles to choose from: yoga crop tops, short sleeves, or tank tops.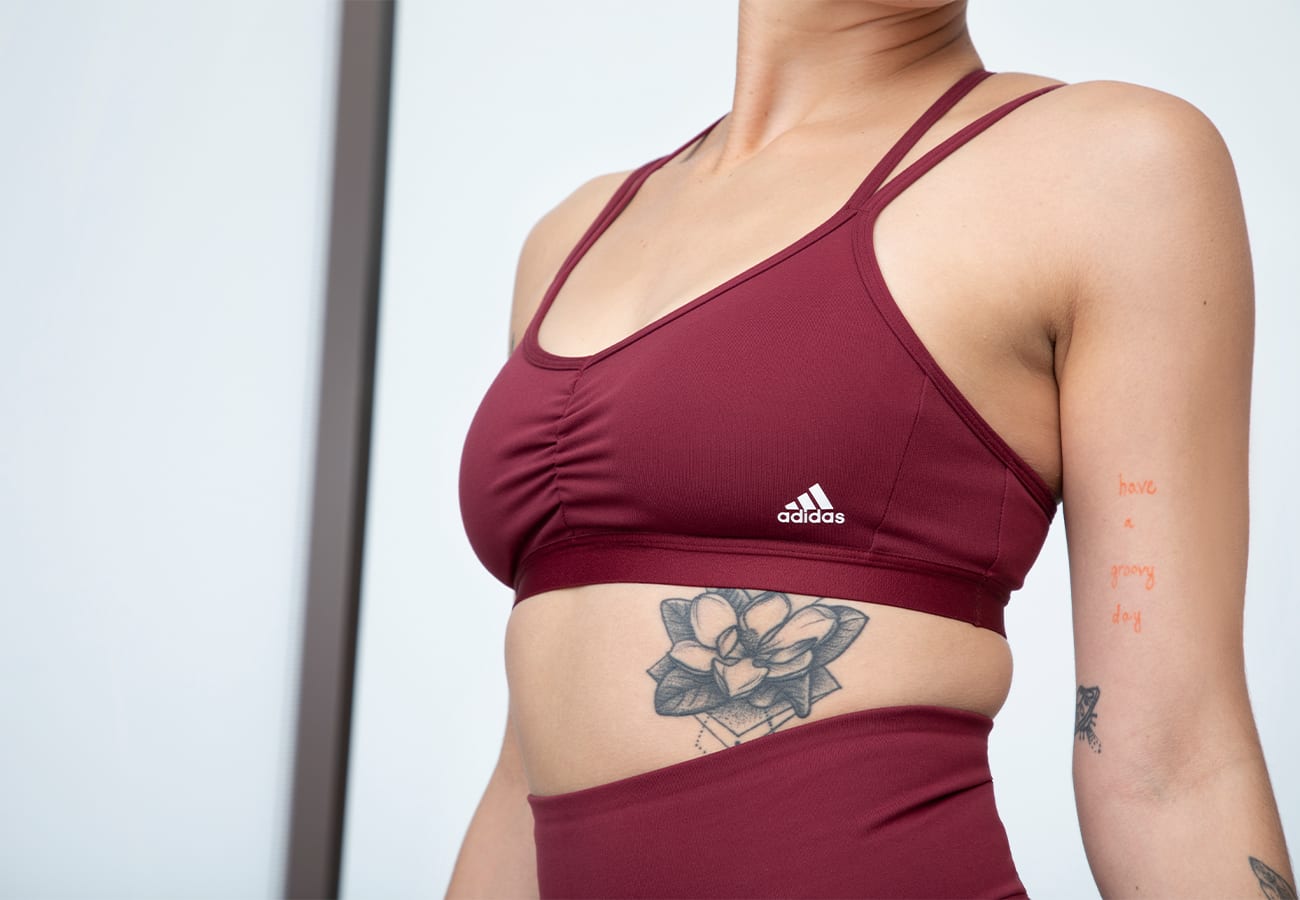 Yoga Sports Bra
A supportive bra is the friend you'll need when dressing for yoga. Always go for a
bra that is comfortable and fits well
. You want good coverage so that you feel secure and supported, no matter what type of yoga you're doing. Wear a sports bra without fastenings to avoid anything digging into your back. Check out the
adidas yoga bras
, designed specifically for a flexible flow. If you need help figuring out
how your sports bra should fit
, then
read our guide
.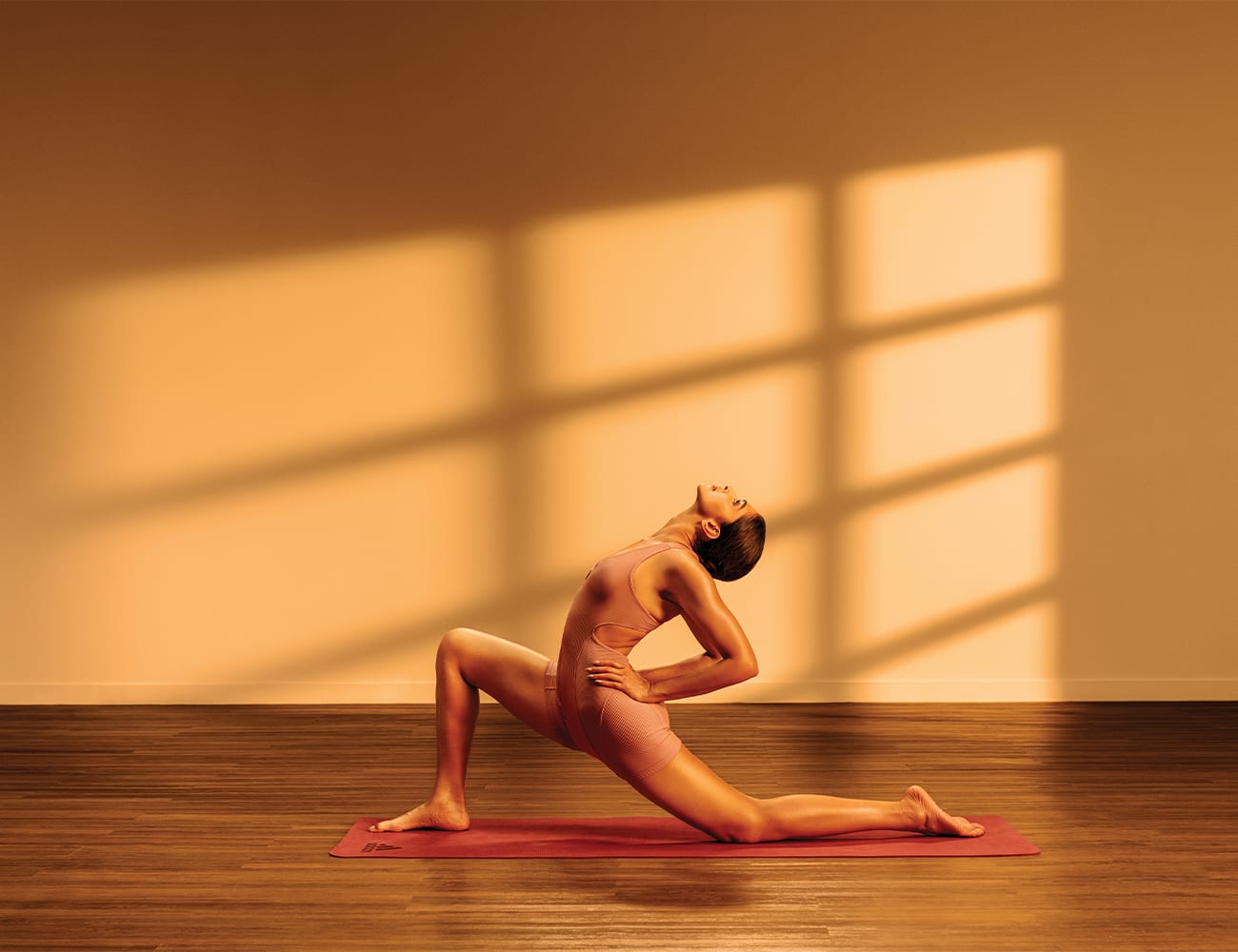 Yoga Leotard
Whoever said workout attire and style can't commingle? The Yoga Leo turns heads and empowers yogis to look and feel their best when practicing. Your leotard should fit like a glove—an extremely comfortable and breathable one-piece that moves and flexes with you. Unlike pants and a top, most yoga onesies don't have waistbands, allowing your mid-section to breathe and bend without feeling constricted. Be mindful of your leotard's strap thickness—thicker straps will be less likely to slip off your shoulder when moving around.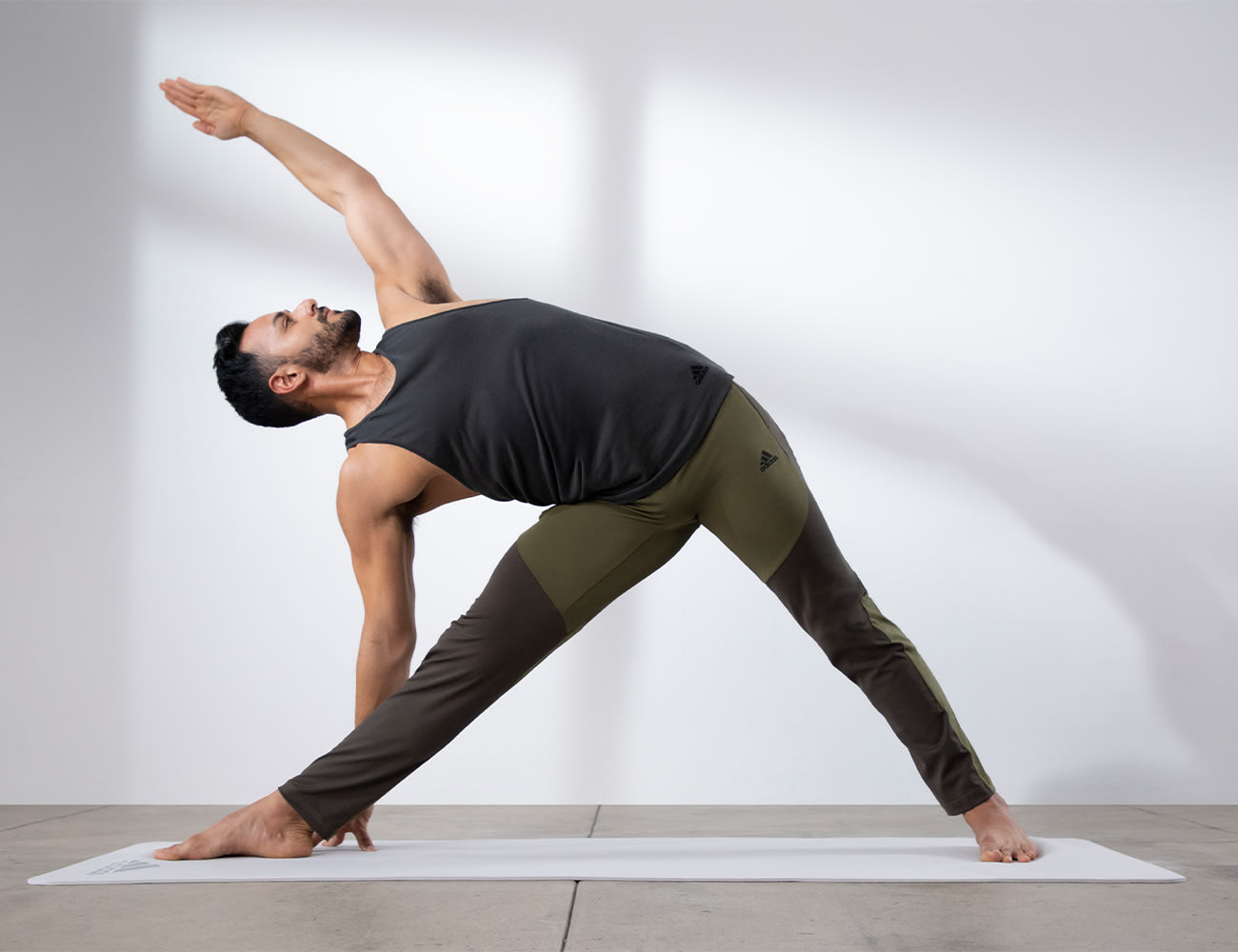 Yoga Pants
Your yoga bottoms—whether they are pants or leggings—need to be as flexible as you. You don't ever want to feel restricted by your clothes during yoga. Consider investing in high-waisted yoga bottoms if you want full coverage while bending and stretching. High-waisted yoga leggings are less likely to slip down during fast practices or inverted poses. Nylon-polyester spandex blends are amazing when purchasing yoga leggings. They move with you through postures and wick away moisture.
Looser fitting sweatpants are a viable option for slower-paced classes, such as yin or restorative yoga, where you want to be cozy and comfy. However, they can be too warm and less supportive in faster power yoga classes. Make sure to avoid thin or see-through yoga bottoms.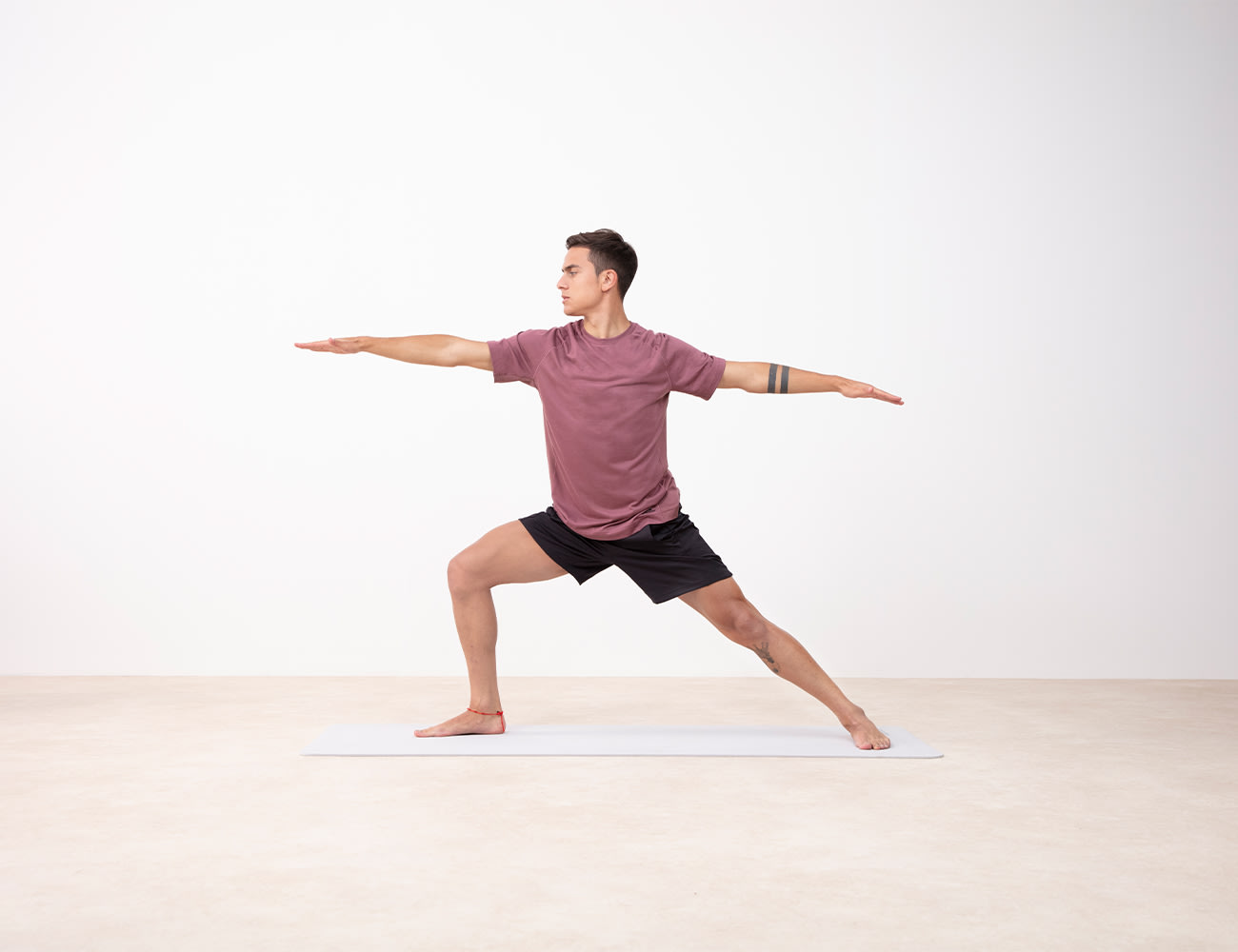 Yoga Shorts
Yoga shorts can be preferable during the hotter months or while practicing hot yoga. Like yoga pants and leggings, avoid yoga shorts that are too thin, lose or see through.
Consider yoga shorts with built-in liners for added comfort and coverage during a super bendy practice. Like every essential yoga piece, make sure your shorts are made of quality, absorbent fabric. The absorbent feature allows you to feel dry and comfortable no matter how intense your practice is. Longer form-fitting bike shorts usually allow more comfort and coverage and are less likely to ride up than a loose or short pair.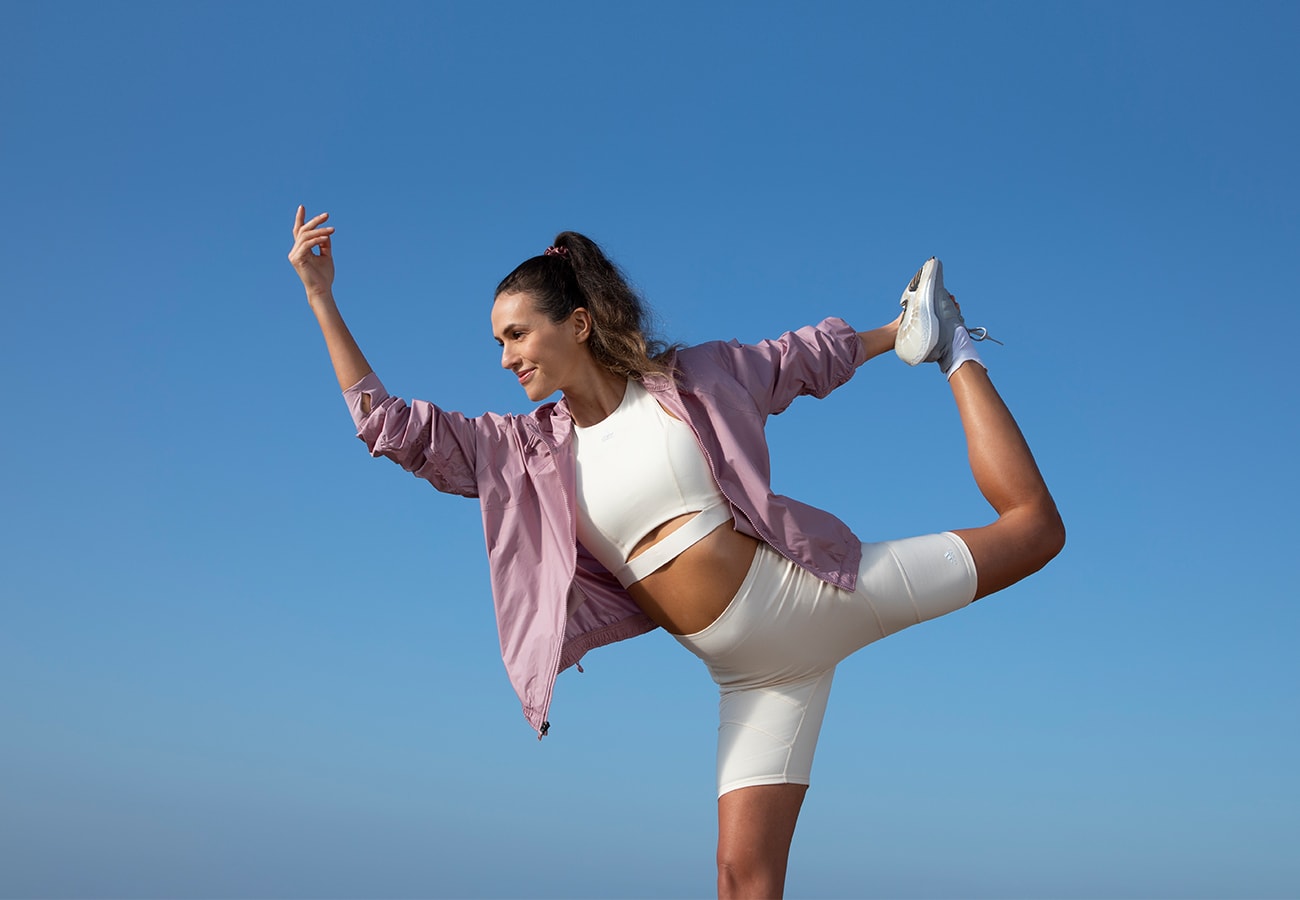 Yoga Jacket or Hoodie
Although you might not need it during your practice a yoga jacket or hoodie is nice to have, especially if you get cold fast. It may also come in handy if you need to run errands before or after class and it's cold out. A loose fit may be more comfortable, especially over sweaty clothes.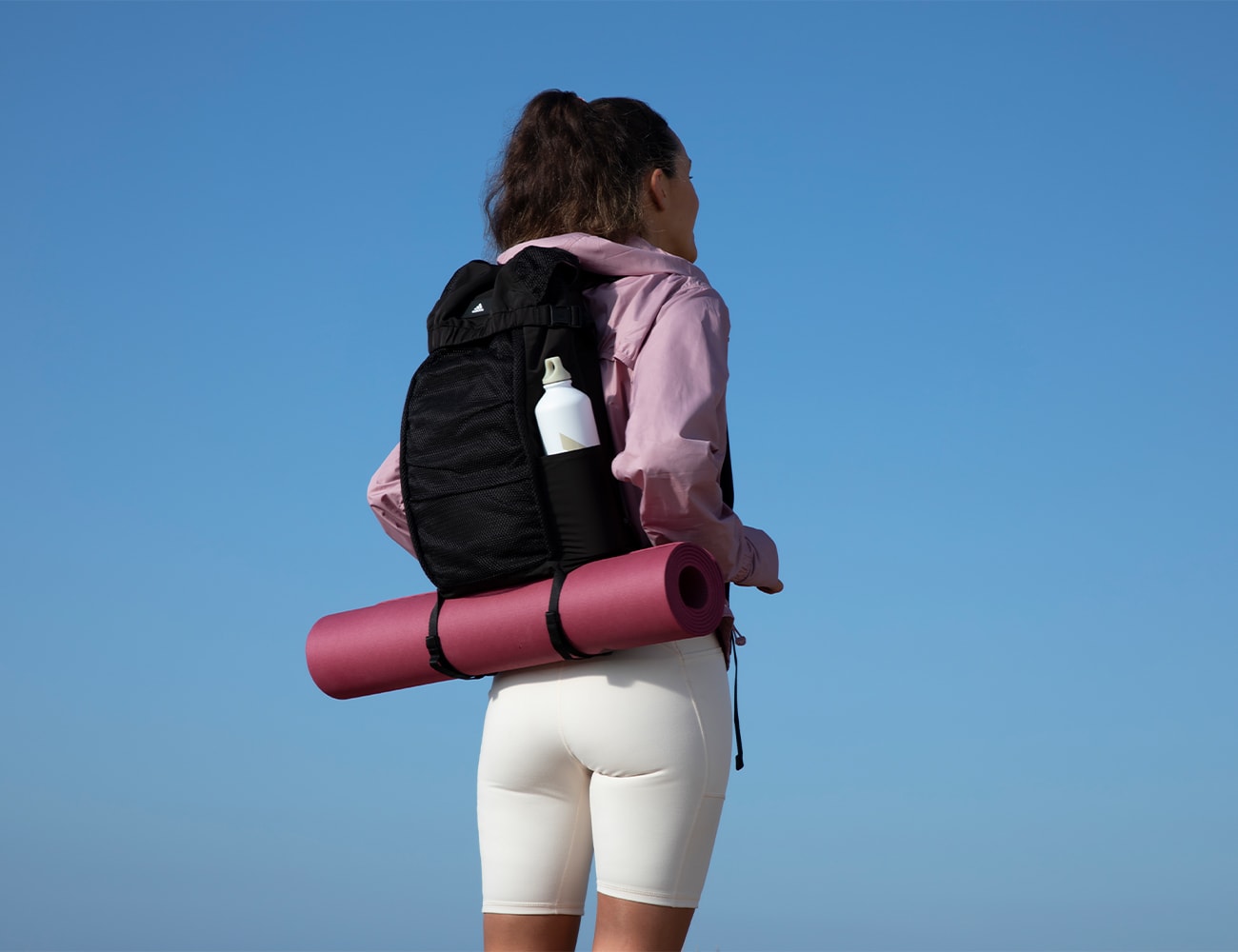 Yoga Class Accessories
Few
accessories
are required in the world of yoga. However, here are a few
things you can bring to your next yoga class
to make your experience more enjoyable. While you may be able to rent a mat at your studio, having your own is also an option. When buying a mat, pick a length and thickness that works for you. Always have a headband or hair tie, so your hair isn't falling in your face. Remember, no matter how fast or slow your yoga class is, hydration is essential, so always bring your water bottle. Lastly, consider purchasing a yoga towel to bring to class if you sweat a lot.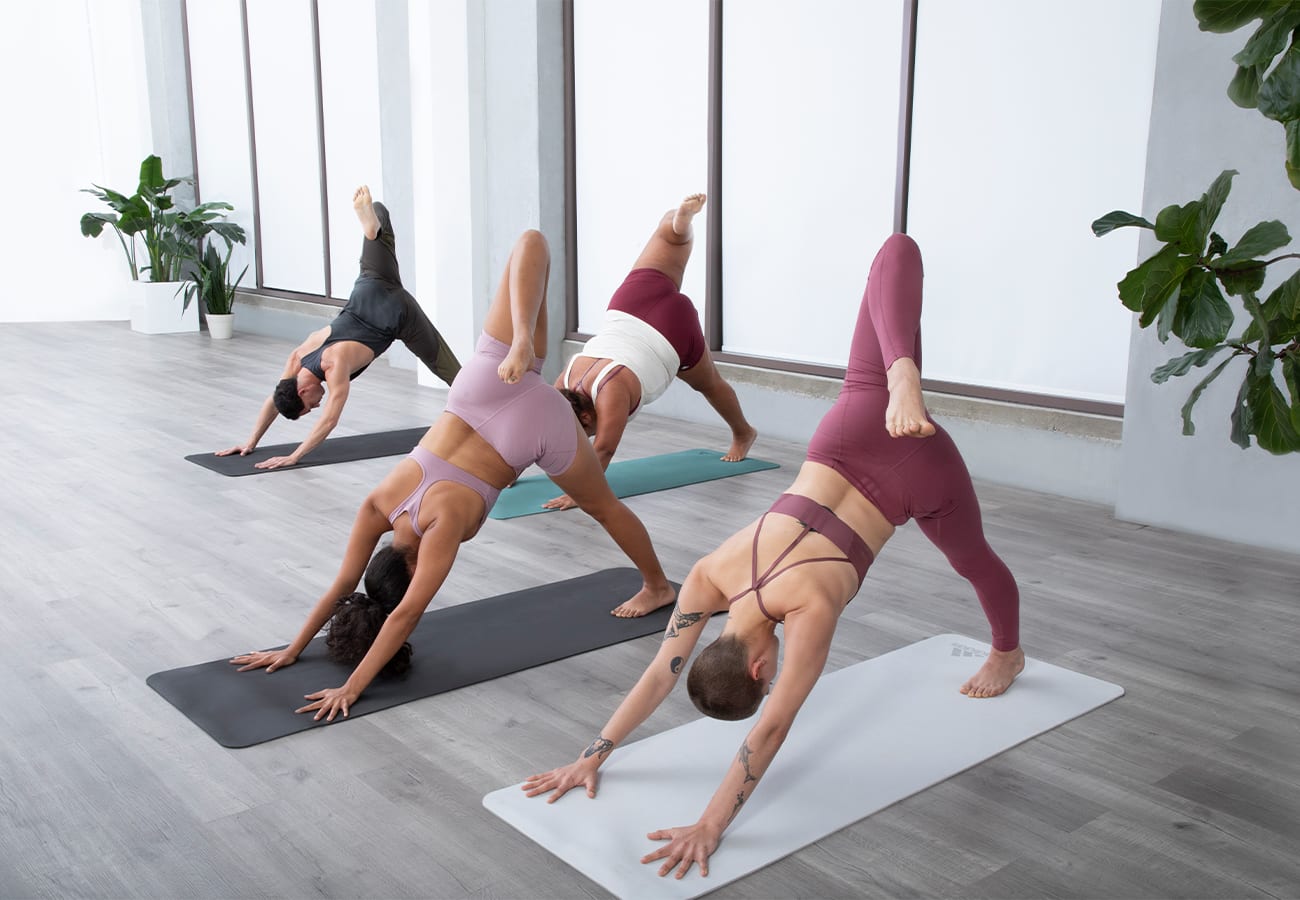 Creating the look: Yoga Class Outfit
Now that you know what to wear to yoga class, go forth and prosper! Have fun. Be creative. Be colorful or simple! Your body, your choice. Wear whatever makes you feel confident and comfortable. You got this yogi. Shop adidas for all the styles, including our new yoga collection made in part with recycled ocean plastic.